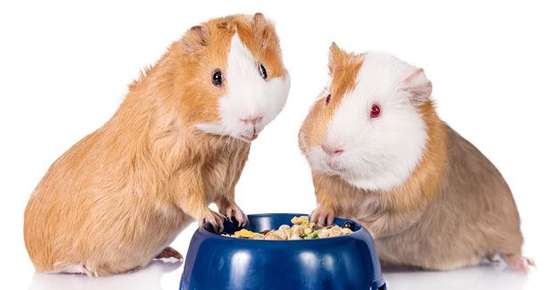 We all need to eat a complete and balanced diet. We feed our dogs and cats food developed by companies that study their nutritional needs, but if you study the list of ingredients, Vitamin C is not listed. When we prepare our own meals, we have to make sure we consume a source of Vitamin C such as orange juice. Ever wonder why most pets don't need this vitamin?
The vast majority of animals in the world make their own Vitamin C and don't need to consume any. Vitamin C is also known as ascorbic acid. This vitamin is important for several enzyme reactions in the body. It is a factor in pathways making collagen and other substances that are important in healing and preventing bleeding from capillaries. It is an antioxidant and is also required to make adrenaline and dopamine.
Some species of animals have lost the ability to make Vitamin C however. A genetic defect occurred in guinea pigs, fruit bats, capybaras, some reptiles, and many primates, including humans. This defect causes the inability to make the enzyme L-gulonolactone oxidase in the liver. This enzyme allows the body to convert glucose to ascorbic acid, or Vitamin C.
These animals must consume Vitamin C in order to be healthy. That why it is important that people, and these other animals drink orange juice or eat other foods high in Vitamin C.
As far as pets are concerned, dogs and cats make their own Vitamin C and do not need to consume any. It is important, though, to feed guinea pigs a diet high in ascorbic acid. That is why you should feed them a pelleted diet made for guinea pigs and not one made for rabbits. The guinea pig diet contains Vitamin C while the rabbit food does not.
If you have any questions regarding nutrition for your pet, you can ask your veterinarian for help.